Sarah Shaw has been training at Dynamic Fitness over the past year and a half to build more core strength on her path to becoming a professional ballerina. With her own background as a ballerina, Dynamic Fitness' owner Kathy Boivin has been working the method with Sarah to enhance the strengths that Kathy knows, as a former dancer, Sarah particularly needs.We're so proud that Sarah has been selected for the summer training program at the oldest ballet school in America, the San Francisco Ballet, which is affiliated with one of America's top companies. We invited Sarah to share her Pilates story and the exciting future she has ahead:
Hi, my name is Sarah Shaw and I'm 14 years old. My dream is to become a professional ballerina.
I started dancing when I was fours year old at Attitudes in Dance, a local studio in Venice, Florida. I took ballet with Conneé Winslow and tap with Fran Fredricks. When I was 10 years old, my dance teacher told my mother that I had enough talent to achieve my dream, but to do that I would have to move to a school with serious training. Encouraged by Wendy Johnson, a teacher at the Sarasota Ballet School, the next school year I began my training with the Sarasota Ballet. I worked really hard, and as a result I was promoted a level at the half-year mark. The following year, I was accepted into the school's pre-professional division, the Margaret Barbieri Conservatory of Dance. In addition to my regular classes at the Sarasota Ballet School, I worked privately with Wendy Johnson and Javier and Isabel Dubrocq.
I remained in the conservatory for three and a half years. It was during this time that I began to work with Kathryn Dandois-Boivin at her Pilates studio, Dynamic Fitness. Through Pilates, Kathy has helped me to dramatically strengthen my core and the other muscles that support my flexible joints. This newfound strength allows me to perform more difficult steps and to stay strong and balanced in my center. I plan to include Pilates as part of my training throughout my career in order to maintain my strength and to prevent injuries. Pilates training is a great strength-builder, and I recommend it for everyone, especially dancers and other athletes.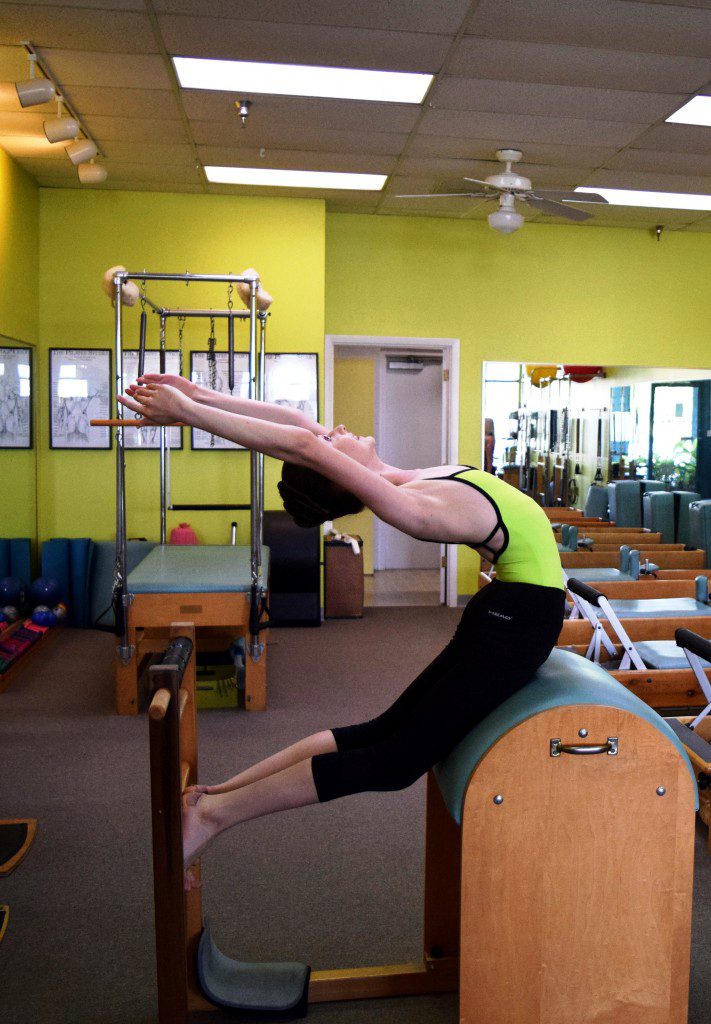 In January 2016, I auditioned for several summer intensive programs and was pleased to find that I was accepted into the Saratoga Summer Dance Intensive, the Vail Summer Dance Intensive, the American Ballet Theater in New York, and the San Francisco Ballet School. This summer I will attend the San Francisco Ballet School summer session.